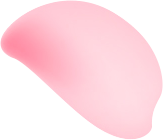 BollyNails is your beauty and relaxation centre
Addict to varnish or just want to be pampered? Run to Bollynails where a host of brands and colors await you. A break of relaxation and conviviality in this small Bollywood with a girly and warm atmosphere.
Alone or with friends, getting a manicure is one of the greatest cocooning moments that can be offered at the end of a busy day or on weekends. Whatever your desires and needs, the fairy fingers of Bollynails beauticians take care of your nails: special care soft hands, spa pedicure, anti-callus treatment or damaged nails, draining massages, etc. Between nail art and color trend, manicure is also subject to fashion! To realize your manicures, even the most original, the institute uses a very wide range with more than 100 colors of classic and semi-permanent varnishes with different techniques for a touch of fantasy.